Skeezix and Mao
Stella napping while she was with her special visitor Peter Pan. I wonder if their kittens will like the Millie Bed?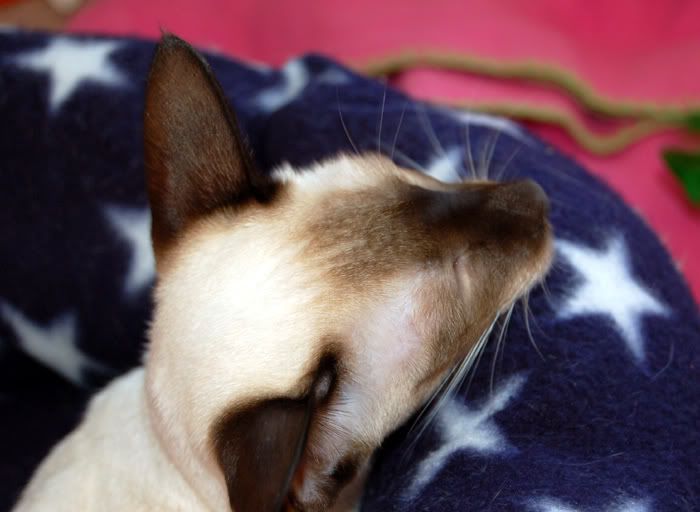 Tara making biscuits in her Millie Bed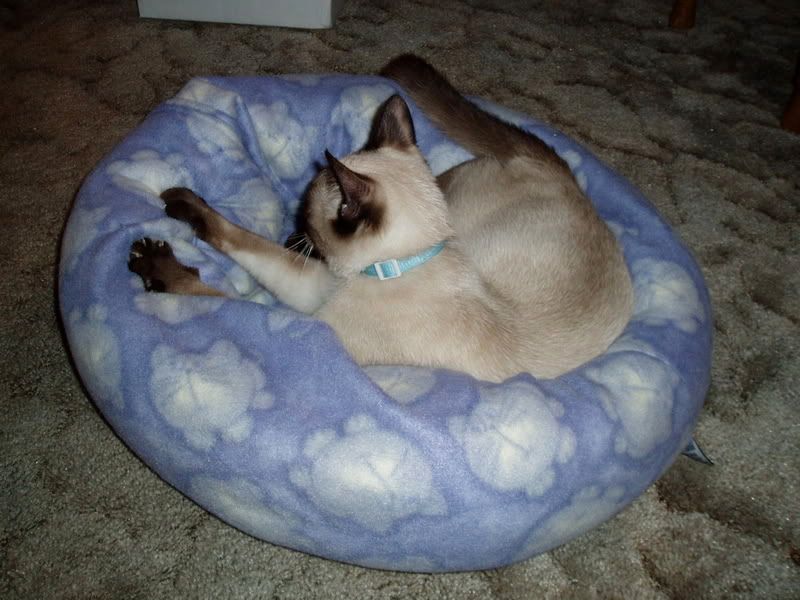 Kaze, Latte & Chase with the Virginia Siamese Rescue version
Cheysuli
Junior modeling the brand new models from Rocky Mountain Siamese Rescue!
Junior with his flame bed from Rocky Mountain Siamese Rescue
We have some great examples from our meezer friends enjoying their Millie Beds. Millie Beds are hand made by the volunteers over at
Siamese Rescue
. Its a bit confusing because there are actually two different rescues who make these FABULOUS beds. Rocky Mountain Siamese Rescue sells their goodies on ebay while the Virginia Siamese Rescue has their own online store. They are washable and stretch to fit any sized cat from a kitten to *ahem* floofier cat. We can fit the three of us in ours! The great news is you can have them shipped Internationally too! So if you're in the market for a new bed, try one of these because while they're really comfy they also help out our fellow meezers who don't have their furever homes.
Check out the Virgina Rescue Store here:
Siamese Store
And the Rocky Mountain Rescue here:
Rocky Mountain Rescue on ebay